From around the web....
March 04, 2008
I know it's been a very long time since the last update. I should be ashamed of myself! LOL Really though, I think I'll just start this fun new idea of posting some of the animal related stuff that shows up in my inbox every day. I can't promise how long it will last but perhaps this will be fun!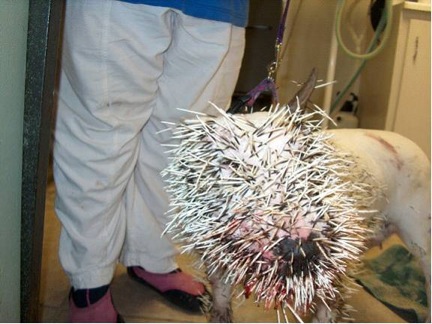 This is Inka. The story behind these pictures is that Inka, a pit bull, had a run in with a porcupine in southern California. It looks painful! The email quotes 1,347 quills removed by the vet however I could not substantiate the number. I wonder if she will keep her distance from the next porcupine?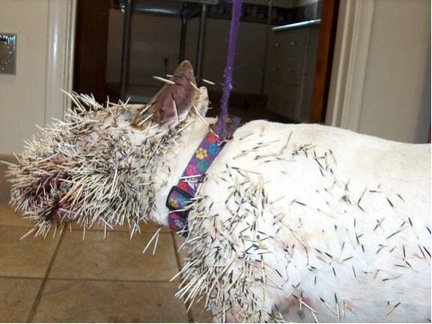 According to Snopes this is a true story.
Link to story